For the Fondazione Adecco we've created a user-friendly site that anyone can access, whatever their physical, mental or technical skills.
WEBSITE
The Fondazione Adecco for Equal Opportunities as underlying principle.
In the new site, we have highlighted the central role played by the Fondazione Adecco as if it was a polar star bringing together disadvantaged people, companies and associations. We used essential graphics and an ad hoc photographic format to put personal stores at the heart of the communication.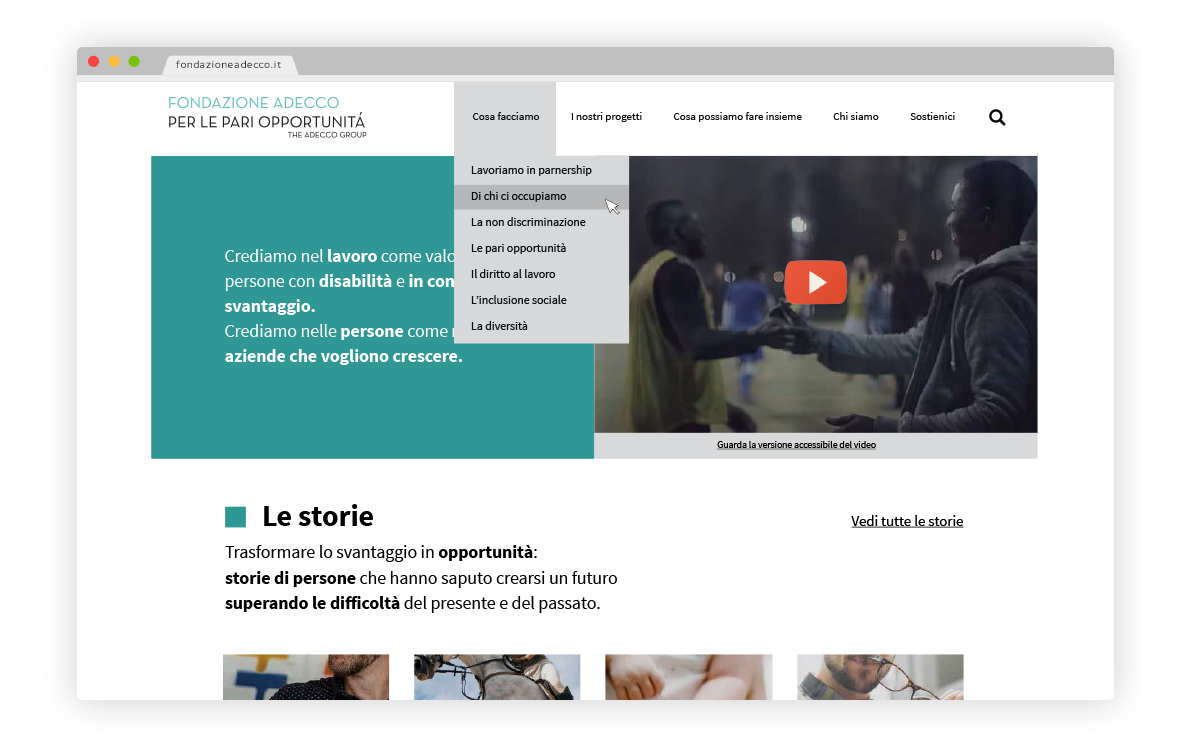 WCAG 2.0
High technology for easy and intuitive usage.
As well as responsive design which adapts perfectly to any device, we designed the site following the WCAG 2.0 guidelines. This means that we respected the four international design principles that ensure the site is distinctive, user-friendly and robust.